Posts Tagged 'Nicole Kintz'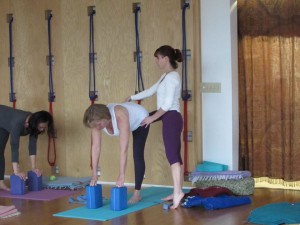 Nicole Kintz Workshop
(Pre-registration is required)
Asheville based yoga instructor, Nicole Kintz will be teaching a 2.5 hour yoga intensive at Samadhi Healing Arts  Center in Johnson City. All yoga levels are welcome.
TOPIC: The Shoulders with emphasis on full-range of motion and how shoulders interact with the Core
DATE:  February 28, 2015
TIME: 9:00 – 11:30 am
COST:  $45.00
LOCATION: Samadhi Healing Arts Center at 423 W. Walnut in Johnson City, TN
REGISTER TODAY:  Call 423-431-9358 (seating is limited)
Nicole Kintz only offers these unique yoga workshops in the Tri-Cities area two times a year. Don't miss this workshop!  Need hands-on Yoga Alliance hours?  These 2.5 hours will qualify!
Fill out the form below and we will contact you ASAP to reserve space.

---
Here are a few pictures from Nicole's prior yoga workshop in Johnson City.

Nicole helps a student with those over-flexible hamstrings.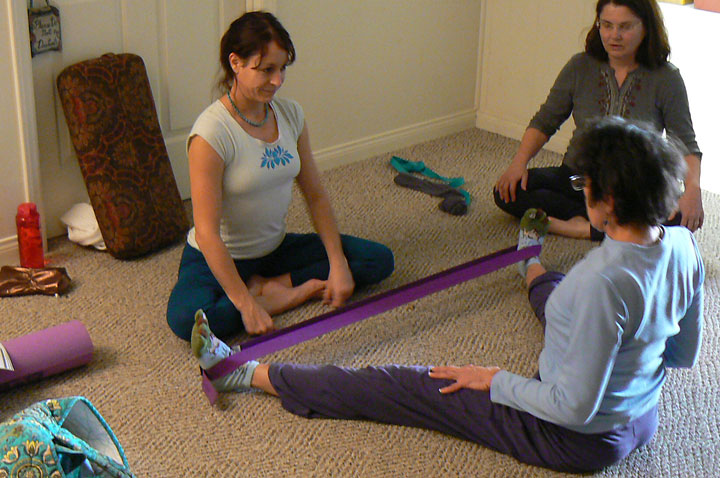 Nicole helps a student to align the knees.  Good for the hips and the low back!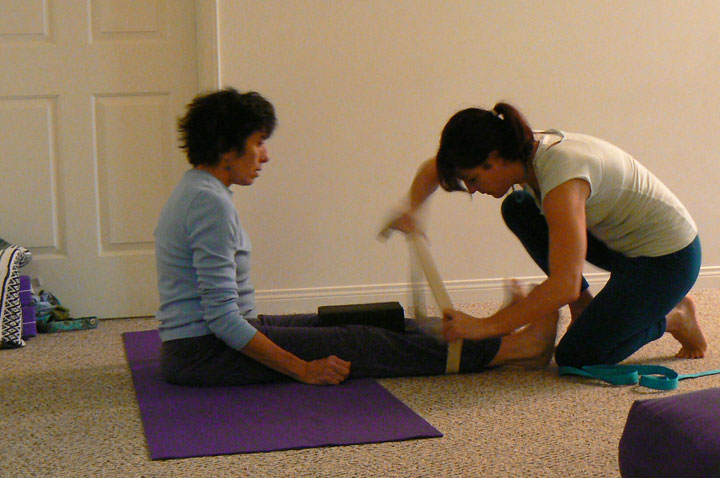 Nicole assists a student with an injured knee to aid in the execution of  yoga poses.