Posts Tagged 'yoga workshop'
Nicole Kintz Workshop (Pre-registration is always required)
Asheville based yoga instructor, Nicole Kintz will be teaching a 2.5 hour yoga intensive at New Paradigm Health Center in Johnson City. 
Low Back with emphasis on totally Supported Backbends
 Strengthening the low back and the core.
DATE: September 7, 2013
TIME: 9:00 – 11:30 am
COST:  $40.00
LOCATION: New Paradigm Health Center's Yoga Room at 113 E. Unaka in Johnson City, TN
REGISTER TODAY:  Call 423-928-9394 (seating is limited)
Nicole Kintz only offers these unique yoga workshops in the Tri-Cities area three times a year. Don't miss this workshop!
Need hands-on Yoga Alliance hours?  These 2.5 hours will qualify!
Here are a few pictures from a prior yoga workshop in Johnson City.

Nicole helps a student with those over-flexible hamstrings.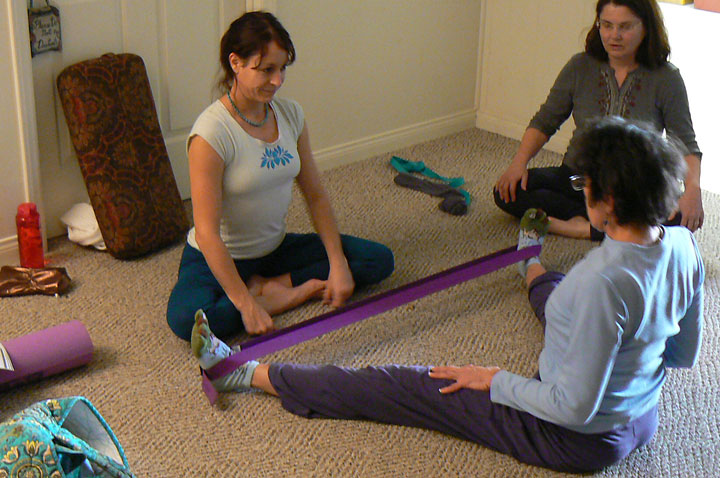 Nicole helps a student to align the knees.  Good for the hips and the low back!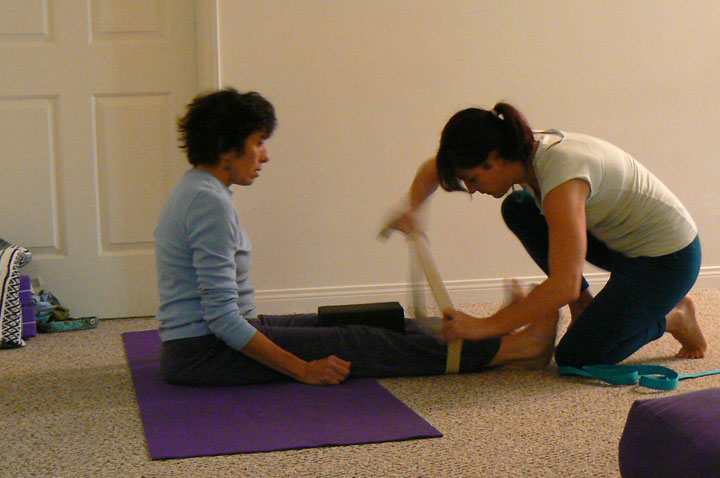 Nicole assists a student with an injured knee to aid in the execution of  yoga poses.
Want to know more about Nicole Kintz view her bio here.
Fill out the form below and we will contact you ASAP about reserving space.

If you prefer to pay by credit card – you can reserve your seat now: