Posts Tagged 'yoga workshop'
We had a great turnout for this yoga workshop. Everyone enjoyed the spacious accommodations and ambiance that Samadhi in Johnson City has to offer.
This 2.5 hour workshop was taught by Ashville Yoga Instructor Nicole Kintz.  Each yoga workshop with Nicole is unique. She always shares new challenging poses and sequences.  She is able to help each participant increase total body strength – while addressing their individual obstacles.
This workshop focused on the hips and strengthening the "biker shorts" (hamstrings, inner and outer tights, butt and pelvic floor) in order to stabilize the sacrum and lumbar spine. Our Yogi's in attendance were from 30-70 yrs of age, male and female of all different yoga levels – and everyone benefited.
The time absolutely flew by! We worked; hamstrings, quads, adductors, abductors, glutes, psoas, transverse abdominus, rectus abdominus, obliques, and IT bands.
We will do this again, and we hope you can attend.  To be alerted of future yoga events, please fill out the form below. Here are some pix from the workshop.

Namaste everyone.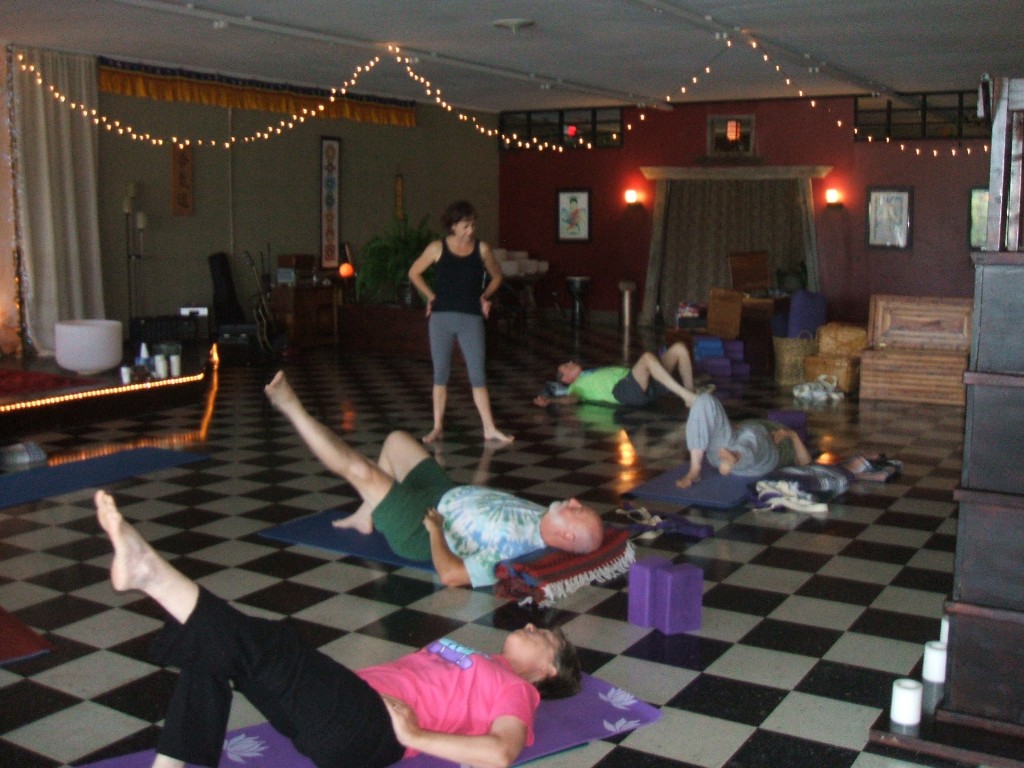 Yoga Workshop Location: Samadhi Healing Arts Center, 423 W. Walnut in Johnson City, TN.
If you would like to be alerted of our next Yoga Workshop please fill out the form below.